Shopping Cart
Your Cart is Empty
There was an error with PayPal
Click here to try again
Thank you for your business!
You should be receiving an order confirmation from Paypal shortly.
Exit Shopping Cart
Island Girl Vacations and Travel
Memories to last a lifetime!
| | |
| --- | --- |
| Posted on September 14, 2019 at 12:05 AM | |
We just returned from a week spent with a group of 12 friends in St. Lucia at Sandals Grande St lucian . This group has increased each year and was there to mainly celebrate one lucky guys big 50 birthday. As time has progressed we stressed each member doing thier own thing to ensure that not only is it a great group vacation but  an awesome personal one as well.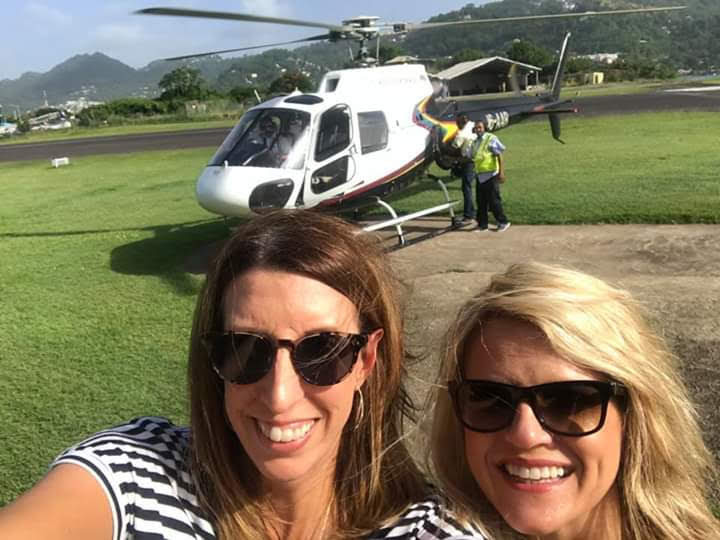 Many of our group opted to take the Heli transfer to and from the resort. This greatly reduces the time it takes to arrive and depart.  Some of us had stays before or just a partner who would not do it. Everyone had great things to say about it and thought it was a beutiful ride. On the return you can opt for a longer trip to see a bit more of the island than what you saw on arrival. If your fears dont prevent you I reccomend at least doing it in one direction. Driving also gives you a totally different view of the island.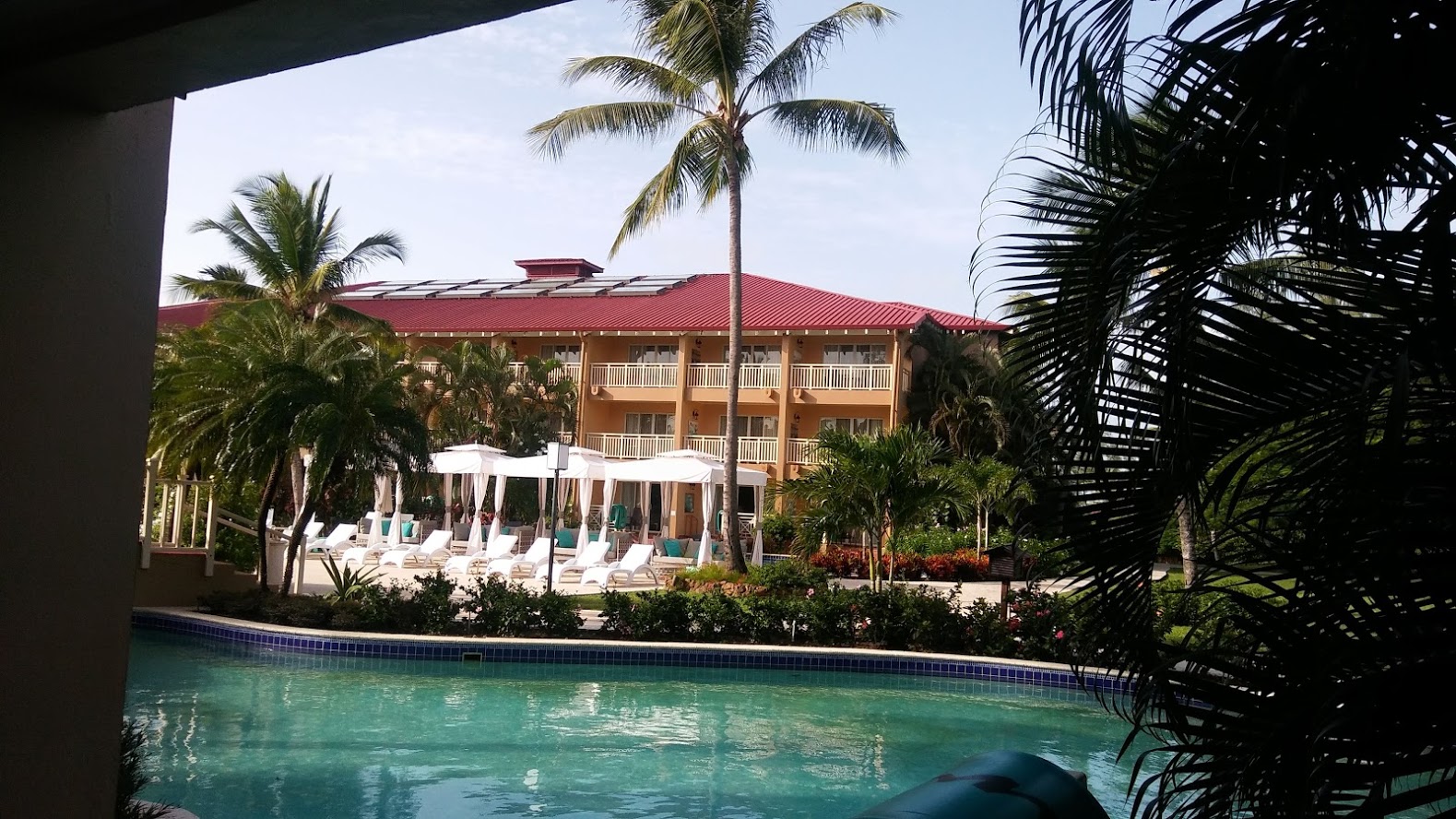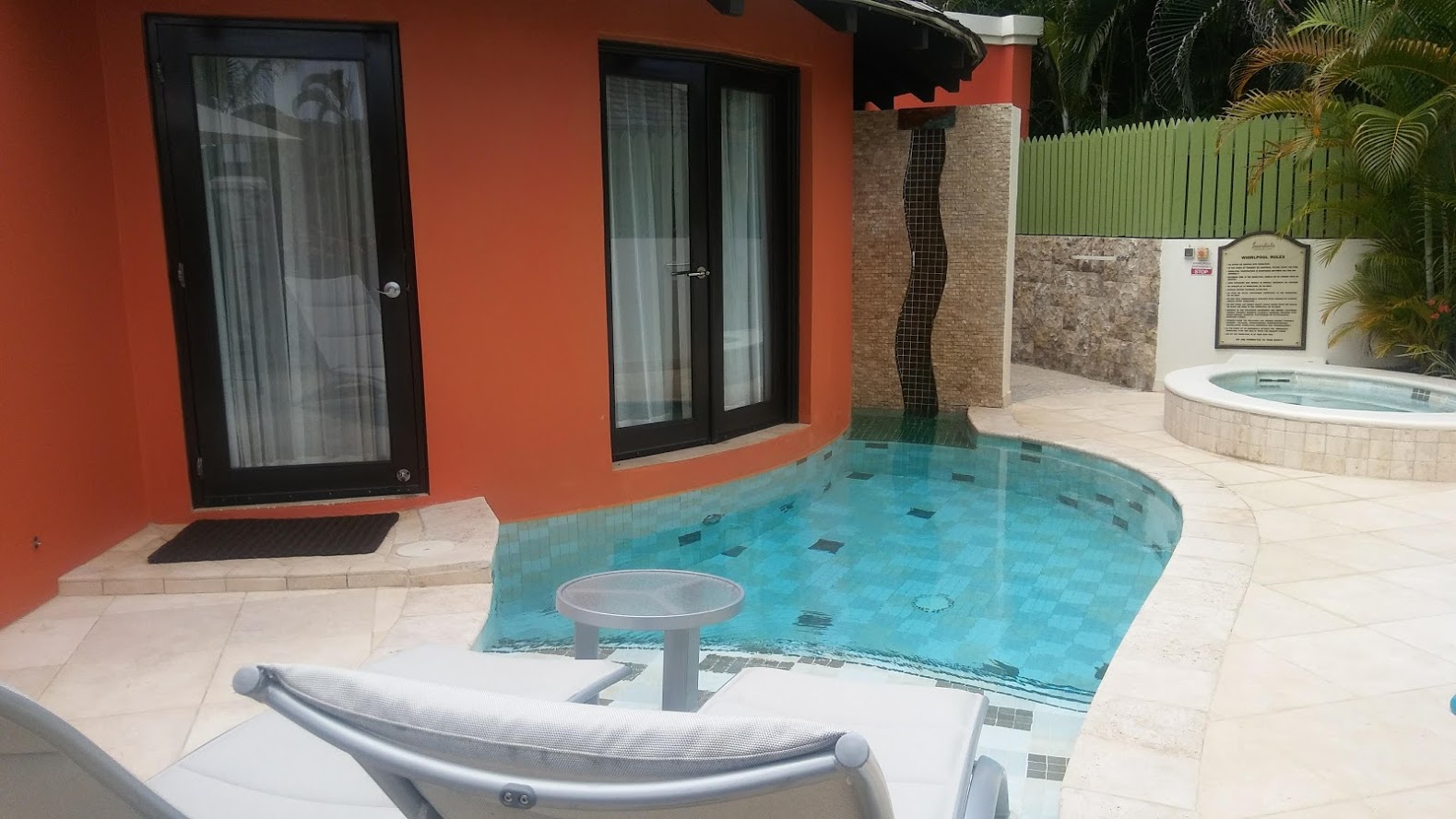 Most of our group had swimout rooms but the birtrhday boy had a Rondaval with a private pool, hot tub, and Butler.  Our rooms were concierge rooms which meant we were able to PIck our additonal alcohol options, order roomservice, or call the concierge for helo making reservations, tours and spa appointments. A butler takes that a bit further being reachable by a provided cell phone to do all the things a concierge would plus escort you to dinner, set up chairs in you prefered location with a cooler of drinks, bring you meals if the sand gravity strikes, or even grab items you may have forgot in the room.  The birthday couple are getting more used to being spoiled by them and will likely never travel in a lower category. 
Being a group we had some extra perks. We had a cocktail party on the Terrace just for us. We had a group dinner at Kimonos and Gordons and a final one just for us near the beach. Anyone who travels with more than a few people knows how hard it is to get seating for the whole group. These dinners help ensure everyone catches up across the week.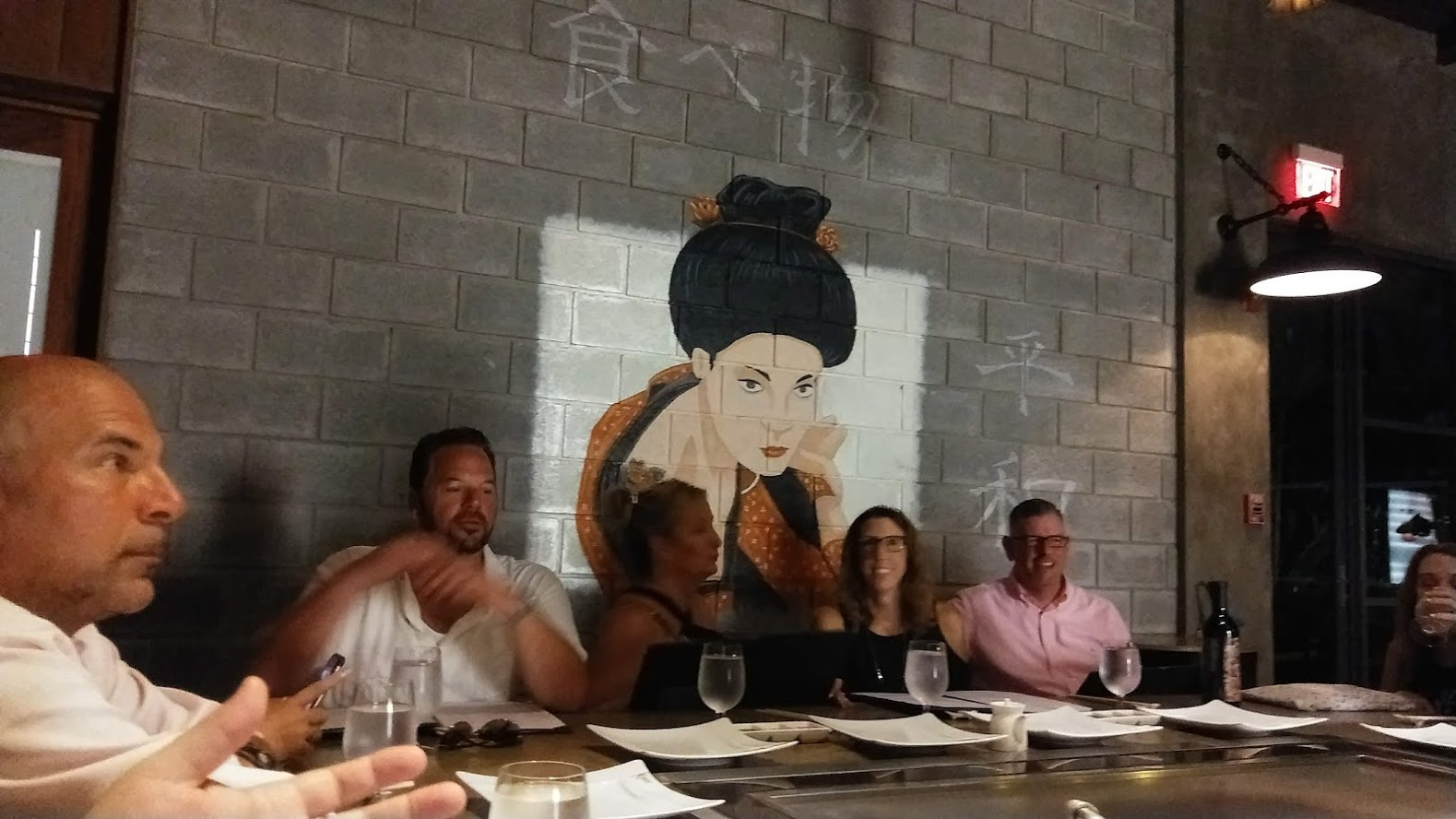 One of the things we try and make sure we stress on the group trips is that everyone also do things to make it personally a great vacation.  This meant that the rest of the dinners were chosen to fit individual preferences .  Many of us ate at Bombay twice as we love Indian but others did thier own thing. This was especially true across the day. Many in our group took the short walk to PIgion Island and climbed to the ruins of Ft. Rodney and further to see the gorgeous view from the top. Groups also went out and snorkeled from shore and saw turtles, rays, octopus, squid, and many colorful fish. Sandals offers snorkel trips in the price but they enjoyed choosing thier own time.  Across the week many also tried the paddleboards, kayaks, and hobi cats. Some got together and did the JJ's tour to a waterfall, the mud baths at the volcano and to snorkel below the Pitons. After dinner we often broke into groups to watch the shows. karaoke, hang at the pub, sing along at the piano bar, or dance. My favourite spot is the firepits on the pier. Iloved the feel of the breeze while we listed to the waves and gazed at the stars. The sunsets were pretty nice too.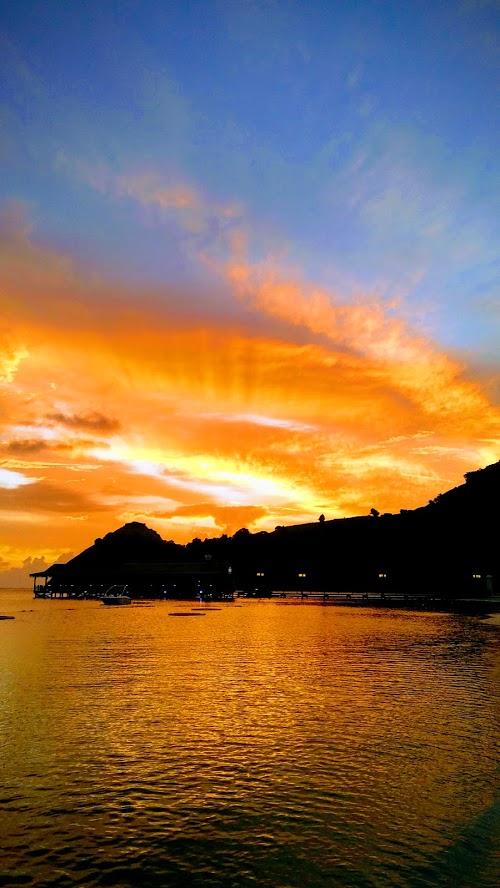 As an agent I spend my time visiting other resorts on the island and seeing updates at the resorts we may have been to. In this case one major update is the Overwater Bungalow. They are currently located at the end of the resort but the future addition will change that. At the end of the pontoon is an Over Water Chappel that offers a great option for destination weddings. These bungalows offer a much closer option for most of us in the US.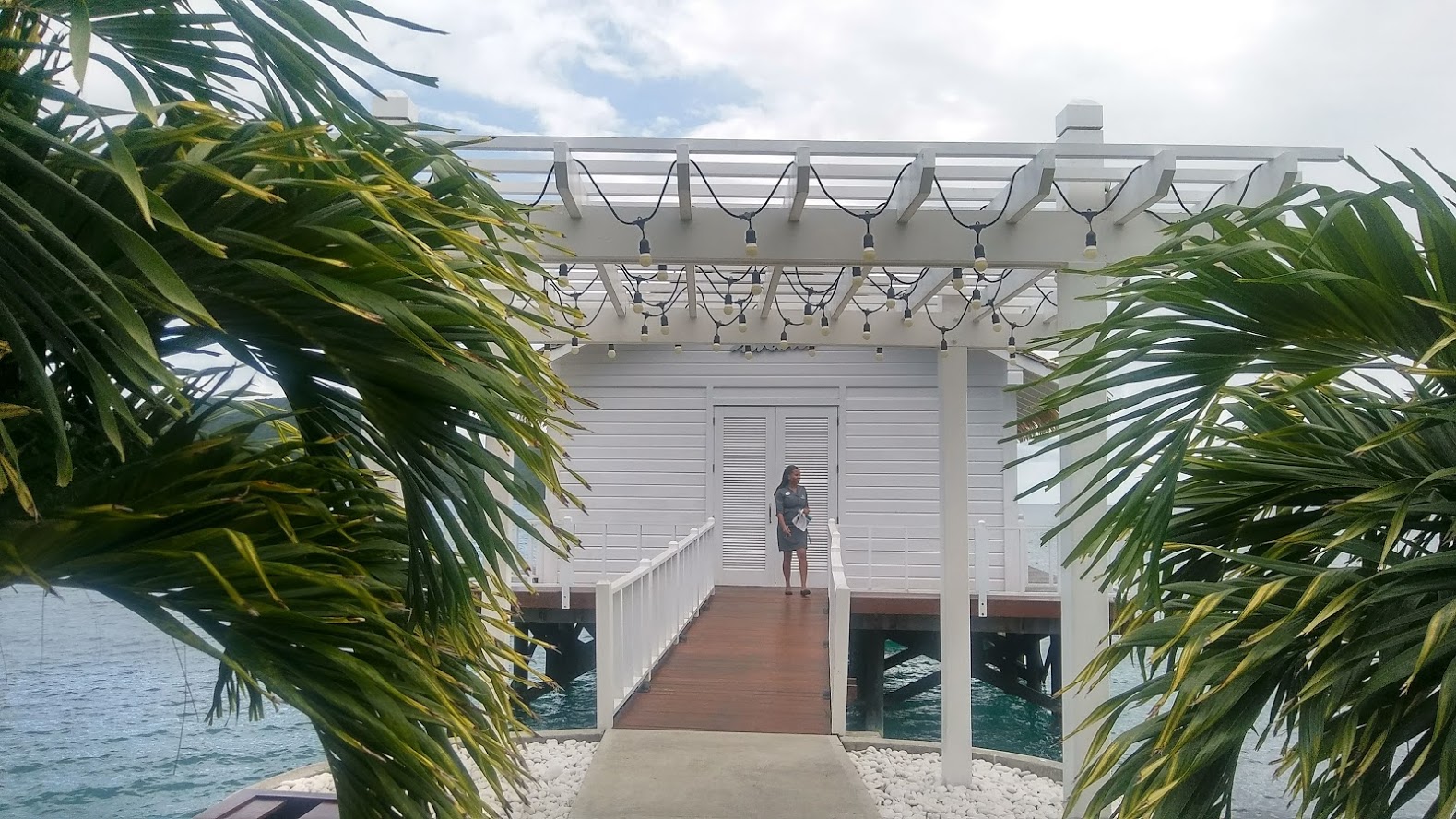 These bungalows come with butler service and all meals included. That too is a plus as most Overwater Bungalows in other locations usually only include breakfast. These suites have the glass floor in a beautifully appointed layout. The multitiered deck area has an outdoor shower, soaking tub, various seating, overwater hammock, and direct water entry. We can vouch for the variety of colorful fish and sea cratures you can see right around your bungalow.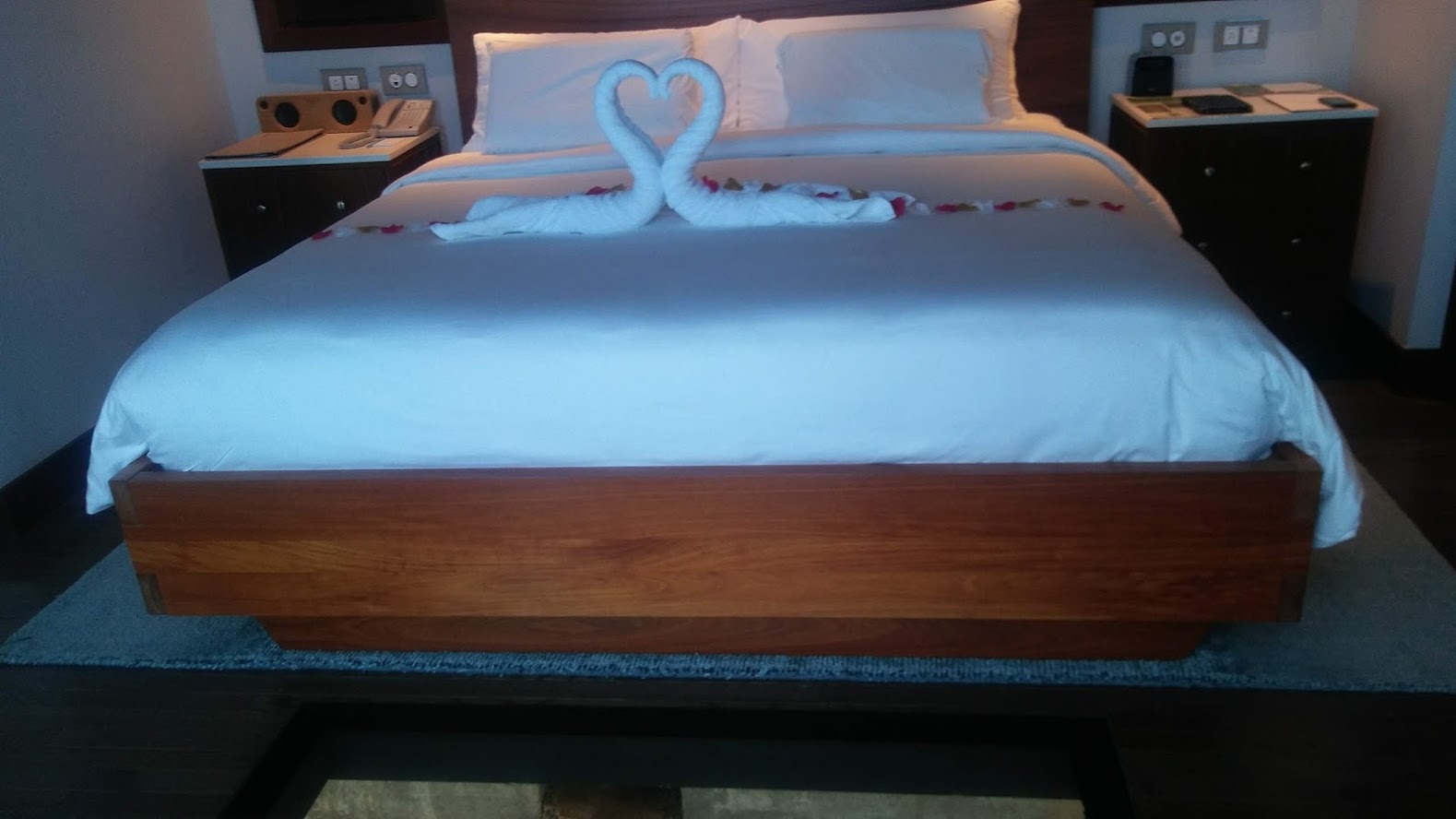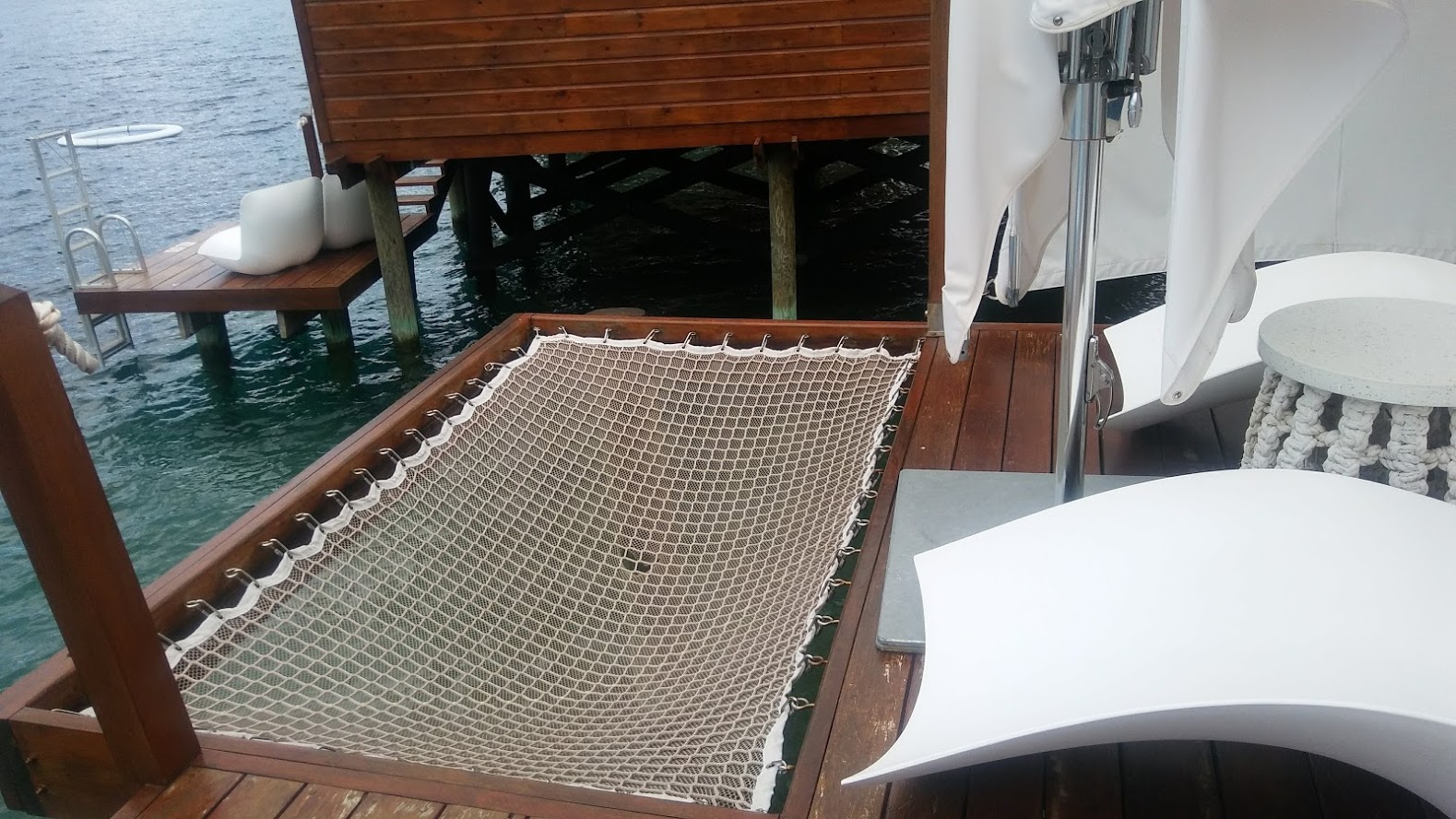 Categories: Caribbean, Why use a Travel Agent/Advisor
/